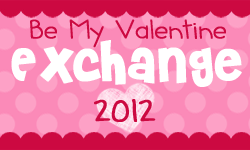 I am so excited! I signed up to be in the Valentine Exchange as a teacher and as a class. My kiddos are going to be so excited. What a great way to get them pumped up about writing!
(This is reminding me of when I would go to the scrapbook retreats and participate in all the "Swaps." I can't wait!)
If you would like to participate, click on the pic above.